Account admins and program admins
Programs tab
The display name is how the program name appears throughout the platform - it can be changed at any time.
Click the Programs tab, then click Settings. At the left, select the program name that you would like to change. Type the new program name in the Display name box at the top of the page. Click Save at the bottom of the screen.
We've navigated to the Settings page, and we've clicked into the Display Name box to type our new program name: Alumni 2019. We'll click Save.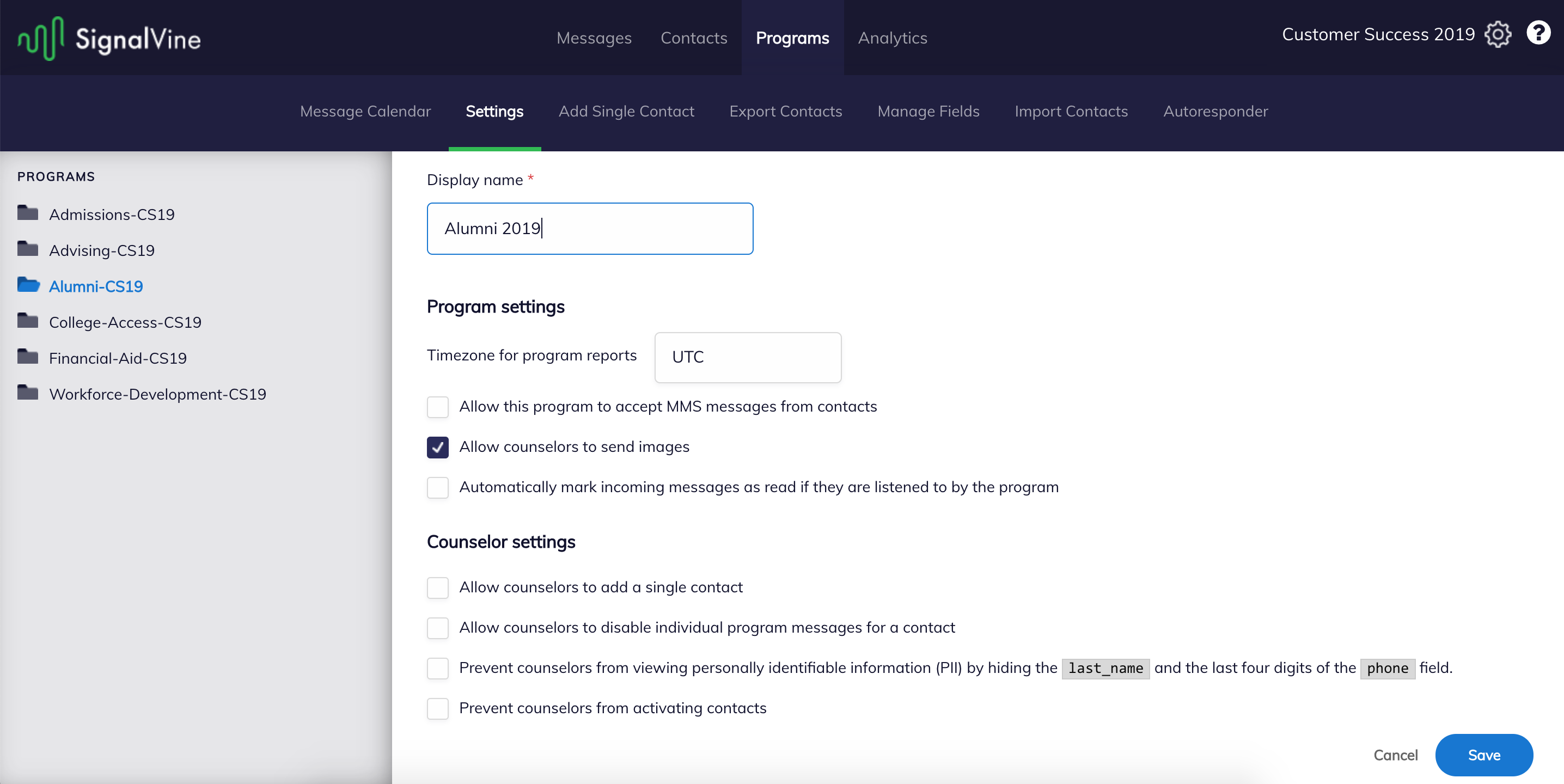 The internal name of Alumni-CS19 has been replaced with the new display name of Alumni 2019.